Aligned Wealth Activation
3 Days to Step into the Frequency of Wealth
Welcome to Wealth
Let's set the vibes! Welcome to this 3 day experience (you can also do it all in one go if you choose).
Let's jump in!
Day 1:
The Frequency of Wealth ~ How to instantly align with the frequency of wealth
Day 1: Actions
100 gratitude list

Become aware of how often you decide or act from "should" and what serves others

Celebrate everything with feeling and intention 🎉🎉
Journal prompts
If I was already living a wealthy life, I would be, do and have …

My beliefs around wealth are …
– are these true?
– rewrite these to empowering beliefs 
Human Design
More information & where to find your chart is in the Marketing Playbook (click here to access)
If the bottom right arrow around the head is pointing to the left, you are a specific manifestor. If it's to the right, you are a non-specific manifestor 💎
Day 2
The #1 reason most women block wealth … and how to remove it
Day 2: Actions
Journal …
What is my relationship with money and time?
What is my relationship with creativity and fun?
What do I believe about wealth?
Day 3: The Activation
Aligning you with the frequency of wealth in real-time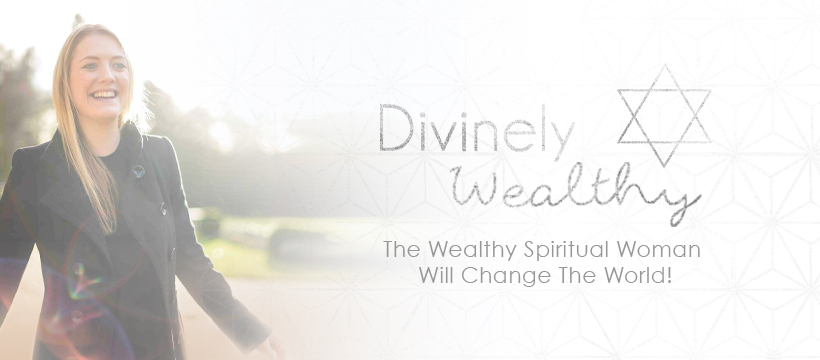 3 week experience to embody the frequency of wealth & experience it in all areas of your life
Divinely Wealthy is for you if you are done with the blueprints, the money mantras and yoni eggs. You desire a way to actually integrate the feminine and masculine into your business so that you can create MIRACLES! This is the essence of quantum leaps.
Wealth means abundance, prosperity. Of course this in terms of income. It is also in terms of health. Wellbeing. Connection. Presence. Fulfilment. Joy. This comes when you embrace what it means to be empowered in your feminine AND masculine energies. Where the feminine energy is open to receive and you trust the masculine to provide.
The truth is that most women spend so much time actively working on how to attract more money and no time opening up to receive more (the feminine energy). Divinely Wealthy opens you up to receive and harmonises how your energies work in union to access a whole new level of wealth.
Here's what Divinely Wealthy includes:
 Activating the energy of wealth
 Balancing masculine & feminine for superflow
 Embodying your personal aligned energy and using it for divine wealth creation with ease!
This is energy-moving and actionable! It is the ultimate foundation for your business.
Divinely Wealthy is the energetic shift to quantum leap your business without burning out. Bi-products of this work also include:
better relationships
weight loss (I lost over a stone and a half in 2 months by doing this work and no other changes!
manifesting amplified
healing (for me this journey actually started out by healing my endometriosis)
higher vibes … more fun … more flow as standard
more time … seriously
less panic anxiety and fear
increased self love – we are ditching shame, blame and guilt that we carry around so easily
a greater understanding of yourself and what you require
>>> Starts 10th May
Results operating in the New Paradigm …
What worked in the past doesn't work now. The old paradigm is crumbling. The new paradigm has infinite possibility when you know how to work with it. Welcome to Divinely Wealthy! Because the Wealthy Spiritual Women really will change the world!
£20k in 8 weeks as a new business
20 new one to one clients (after only one call)
Quadrupled monthly revenue after one session
£14k ROI from £63 ad spend
Ready-to-buy leads for less than £7 for a £20k service (industry standard is £150)
Divinely Wealthy begins 10th May …